Holiday T-Shirts - Design Tips
How do you make your holiday party or get together more special? Great looking custom t-shirts! We've included some popular fonts and examples of the free clipart we offer to help you get started for each special occasion.
Basics of designing a Holiday T-Shirt
Your holiday t-shirt should be special. Keep the holiday cheer going with our clipart and font styles. We offer about a hundred different fonts to choose from, but if you don't find what you're looking for, just shoot us an email at help@ooshirts.com telling us what you'd like to use and we'll update it right away. The
design lab
contains an enormous library of clip art and other high quality graphics all free to use. Check below for some ideas on some of our most popular clipart for each holiday.
Font styles you can use are listed conveniently under their own Celtic Fonts category. We've got a great selection for your awesome Saint Patrick's Day t-shirts, whereever you choose to spend this memorable holiday.
Insider's Guide:
St. Patty's Day is a fun holiday. We recommend white printing (maybe with a touch of gold) on green shirts for excellent results!
Great christmas t-shirt fonts can be found under our Specialty Fonts, Cursive Fonts, and Gothic Fonts categories. We have a lot more than the ones featured, too, so feel free to browse around.
Insider's Guide:
These shirts work well at huge christmas celebrations. We'd recommend printing on our standard white t-shirts, but using extra colors to make it pop.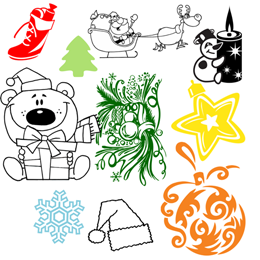 We have a variety of Cursive Fonts and Modern Fonts for your choosing. These will look stylish, chic, and great on your custom t-shirt.
Insider's Guide:
It's easy to create a cute t-shirt pair for you and your loved one. Tired of white t-shirts? Pick a pale blue or yellow - a subtle yet amazing difference.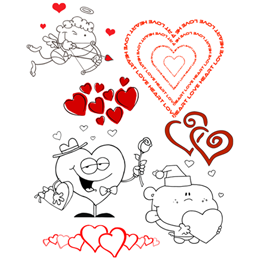 Scare little kids with our selection of Gothic, Cursive, and Specialty Fonts --great for making t-shirts, whether you're trick-or-treating or handing out treats to the rascals who ring your doorbell.
Insider's Guide:
Black shirts are the way to go here, for maximum spooking effect. If you're looking for a more light-hearted t-shirt, black text against bright orange shirts work well.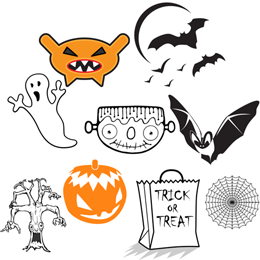 Fourth of July
There're too many great choices to list them all here, but here are some popular choices that customers like to use. Check them out in the Standard Fonts and Specialty Fonts categories.
Insider's Guide:
It may be obvious, but red, white, and blue shirts! You can save extra money by using red shirts, and having your image's red coloring blend into the shirt (or substitute red for blue or white).