Cheap Custom T-Shirts - Money Saving Design Tips
Your goal is to lower the price-per-shirt (PPS) as much as possible, and create tshirts that you love and enjoy. Here are some ways that can help keep money in your pocket:
1. Larger quantities = lower PPS.
You can verify this yourself using our "Get Quote" tool in our design lab - increasing your order of custom t-shirts may steeply cut your price per shirt! Most noticeable price decreases are at the 12, 24, 48, 72, and 144 shirts mark. Check out some of these sample quotes:
(A 3 color front print on a colored tee) At 11 shirts your PPS is
$15.11
, while at 12 shirts your PPS is
$12.11
. You'll pay $166.21 for 11 shirts or
$145.32 for 12 shirts.
(A 2 color front print on a colored tee) At 23 shirts your PPS is
$7.72
, while at 24 shirts your PPS is
$6.45
. You'll pay $177.56 for 23 shirts or
$154.80 for 24 shirts.
Create your own specific quote
.
2. Less colors = lower PPS.
An additional setup is required for each color printed on each side of the shirt. If you limit your colors, your price per shirt will stay dirt cheap. Here are some extra tips, coupled with images:
» Get rid of the background on your image.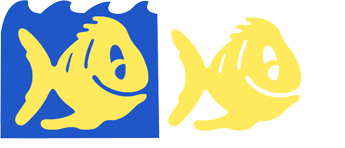 » Use our "set image color" tool in our
design lab
to get rid of any shading in your image. On the left here, this blue ball, though having the 3d effect, is regarded as a full color print, while the blue ball on the right is a one color print. Similarly, the black flower on the left is considered 3 colors (black, dark grey, and yellow), while the yellow flower is considered one color.

» Add some clipart or images in the same color of your text - not necessarily less colors or lower price per print, but there's no extra cost for the extra clipart! Below, the shirt on the left costs as much as the shirt on the right.
Need help? Send us an email at help@ooshirts.com and our friendly staff will help you through the process.
3. Perfect garment for your style = lower PPS.
Some features, such as pockets or darker colored shirts, are naturally higher in cost. Our standard white t-shirt is great for all your custom needs, and it's made of high quality material.
Check out our shirt selection
.
ooShirts = Affordable Shirts
Send us an email if you're ever unsure about anything. We pride ourselves in having the cheapest online t-shirt prices for custom shirts. The design review emails we write (after you save your design), the customer support emails we respond to, and the calls we receive are answered by real people looking to save you money. We'll always provide our opinion if we believe there's a way to make your shirts even cheaper.