We spoke with Quyen Dinh, a self-taught artist living and working in Los Angeles, CA. She was born in Vietnam and was a part of the boat people refugee generation. In 2004, she graduated from USC with a degree in film, and she currently spends most of her time dedicated to creating new prints, running his blog, and planning new projects.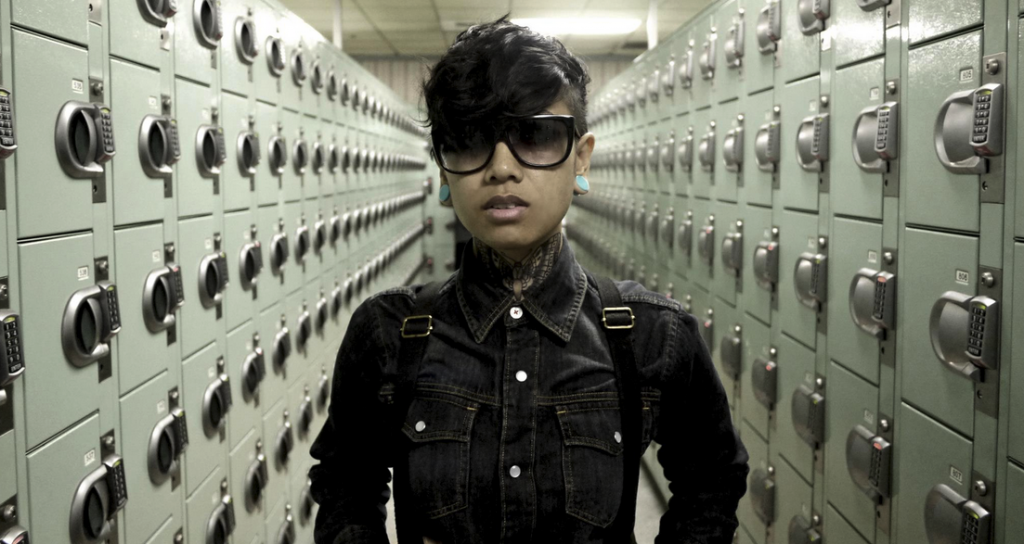 Tell us about yourself and/or your organization:
"I'm a tattoo flash artist. In other words, I paint tattoo designs. I have an online shop on 
Etsy, called Parlor Tattoo Prints
and I sell mostly art prints, but have books, cameos, and apparel."
What kind of clothing do you print with us?
"In the past, I've ordered tanks and baseball tees with my designs on them but mainly I stick to ordering regular tees and crewneck sweatshirts."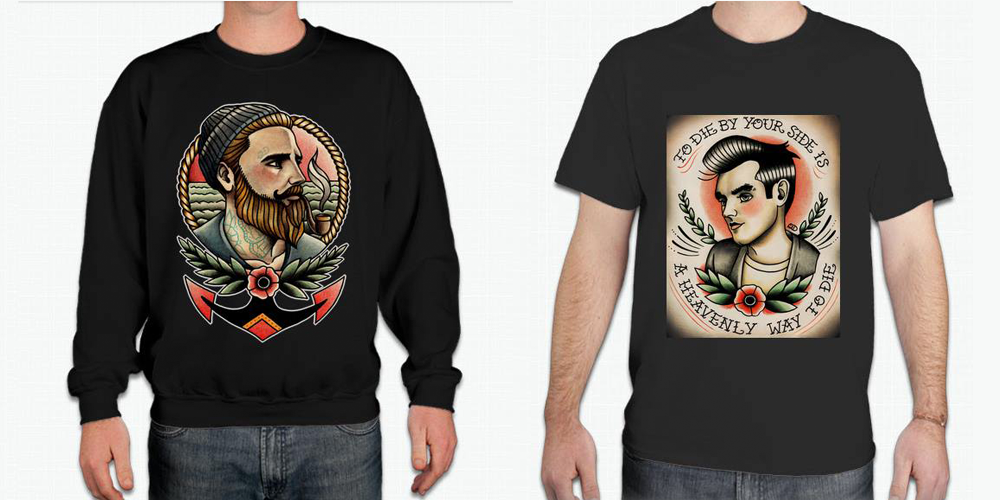 Could you tell us more about your designs? Is there a story behind your apparel or brand?
"My type of work falls under the Americana traditional style of tattoos. I just am passionate about tattoos, being heavily tattooed myself. One day I wanted to just paint some designs for myself but it just blew up and I created my business. I paint the subjects and themes I love, which are nautical themes, cult movies, flappers, and whatever else that makes me happy."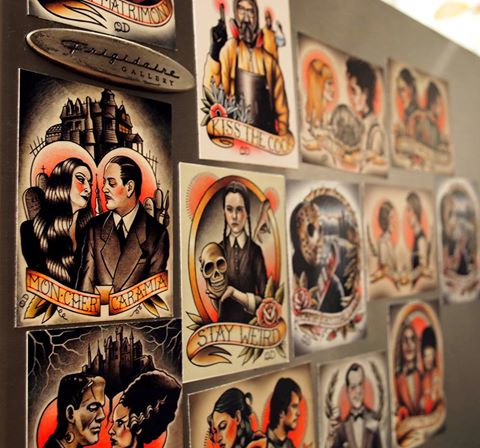 How did you come across us and choose us for your custom clothing needs? 
"I always do a ton of research in anything ever I wish to do. So I found you guys online and others but felt your interface was by far the most user friendly. Also your products come out the way I wish. And customer service is ALWAYS accommodating and on par. I just think you guys are a cut above the rest in terms of product quality and service, which brings me back every year. Thank you!"
We're honored to have been able to speak with Quyen Dinh about her designs. If you haven't already, please check out her work and products on: