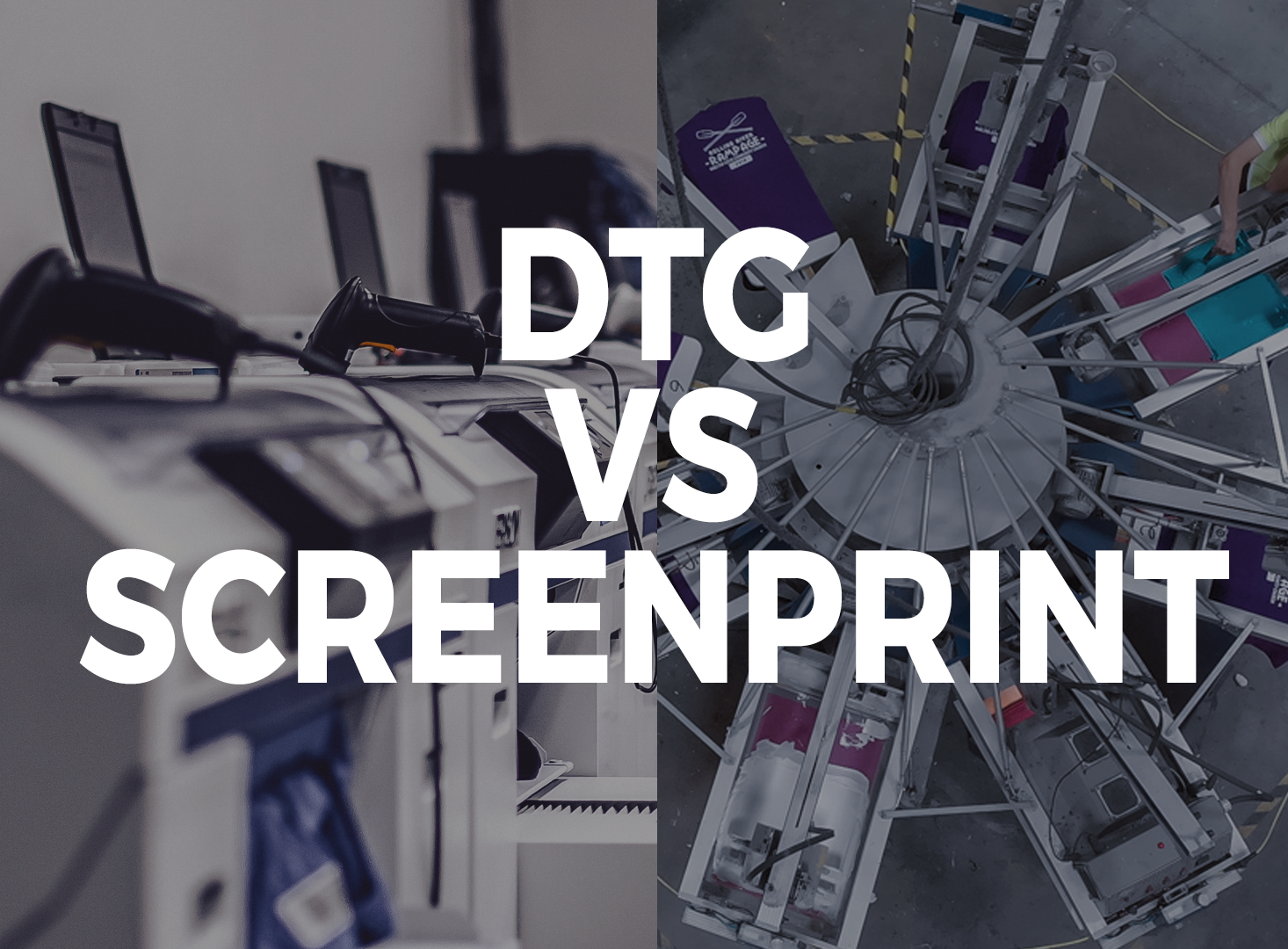 ooShirts strives to provide the best custom printing methods to suit our customers' needs, offering both screen and digital printing. We're often asked, "which is better?" Rather than posing this question, we should instead decide which will achieve the most desirable results while getting the most bang for your buck.
Screen printing
Screen printing is the more traditional method used in creating customized garments. If you are ordering in bulk and have solid, flat colors, your garments will most likely be done with this process. Screen printing involves the creation of a screen. You can think of a screen like a stencil. The screen is placed over the garment, and each color present in the design is separated. Ink is then rolled over and slips through the screen for the final outcome. Afterward, the t-shirts are put to the side to dry.
Of course, many other processes go into screen printing as special chemicals, inks, and mastered techniques also go into making your shirts. This method may take a little longer than digital printing but results in a thick, vibrant design. Therefore, designs that require a high level of boldness (e.g. when printed on dark apparel) will most likely be printed through screen printing as well.

Digital printing
Digital printing, which is direct to garment printing process, is used when orders are smaller, due to cost efficiency. If a design requires a full color spectrum (e.g. a photograph or an image containing color gradients), it will be listed as a "full-color print" and will be printed in this form as well. A major plus with digital printing is that the color palette is unlimited, allowing one to recreate virtually anything. This is a cutting edge process that calls for artwork to be processed by a computer and printed directly to the surface of the garment. Do not confuse this for a heat transfer as the ink is actually directly adhered to the fabric. Think of digital printing like printing out a piece of paper from a printer, except on a larger scale with ink made for fabric.

Screen Printing vs. Digital Printing: The Difference
Screen printing and digital printing methods are both great to use as both have different strengths for different purposes. At ooShirts, we carefully decide which method is the right one for your design to get the best outcome. To learn more about screen printing and digital printing, click here.