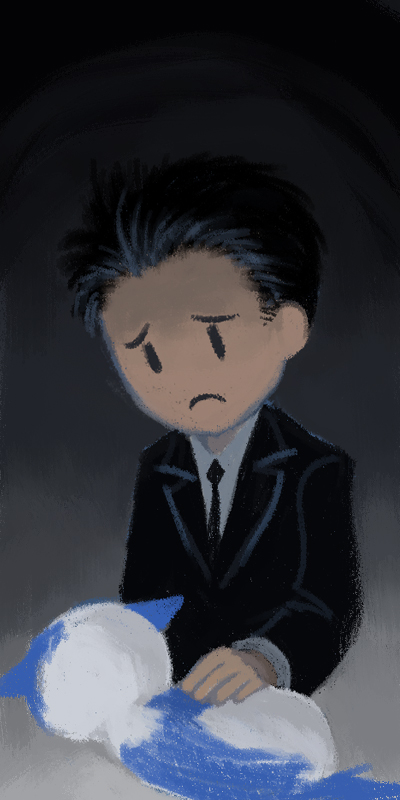 Whiskerfluffins has Fallen.
How tragic that your friend is dead,
Because your success went to your head,
There's a lesson here to be sung and said,
That greed is impulse that shouldn't be fed,
And villagers' money should not be bled,
Though we can't take Whiskerfluffins off his deathbed,
We can take $5 off your next order instead,
So it's your heart, not your wallet, that will be in shreds.
But wait, wrong-doer, you've been misled!
Your evil deeds have put you in the red,
No $5 off for your crimes, oh dread!
And all is lost - Whiskerfluffins is dead.
Read
the story
again.
Share it on
Facebook
or
Twitter
.